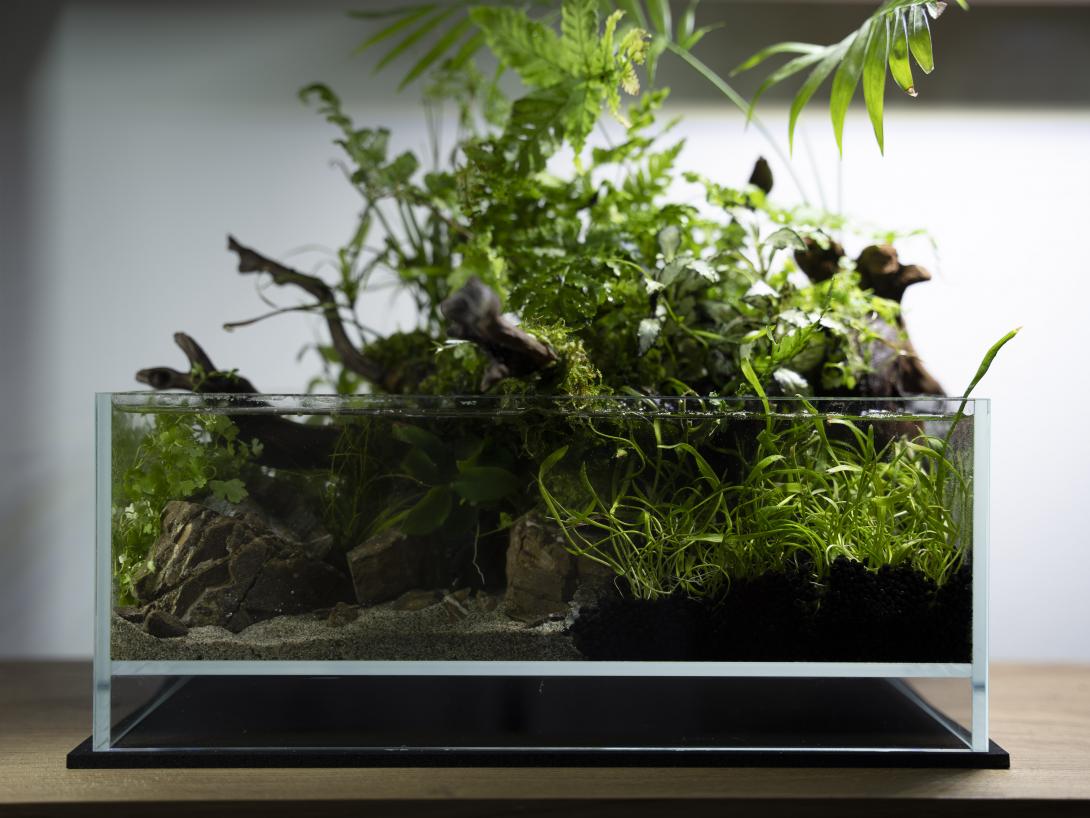 Joseph
Page
Maintenance routine
Monday 50% W/C
Thursday 75% W/C

Consistent trimming to ensure best new growth and daily mist with Wabi-Kusa spray.
Description
Tranquil Alcove was inspired by a riverbed on a walk local to me. The river is fast flowing and yet there is a small alcove where the water stills and calms down with rocks and wood intertwining.

This calm area in the river inspired me to create a similar area in my own home - the tank is placed in a busy area of the house so it ensures we take some time to relax and view the scape, just like the calm area in the river.

Scaping this tank was a joy, with hardscape and plants sourced from fantastic shops local to me like Scaped Nature, Aquarium Gardens and Riverwood Aquatics. The tank was scaped while my friend of 9 years photographed the process, leading to these fantastic pictures of me in the process that can be found on my Instagram!

Working in such a small area means attention to detail is heightened and I tried to focus on these key areas.

I hope you enjoy it as much as I do!