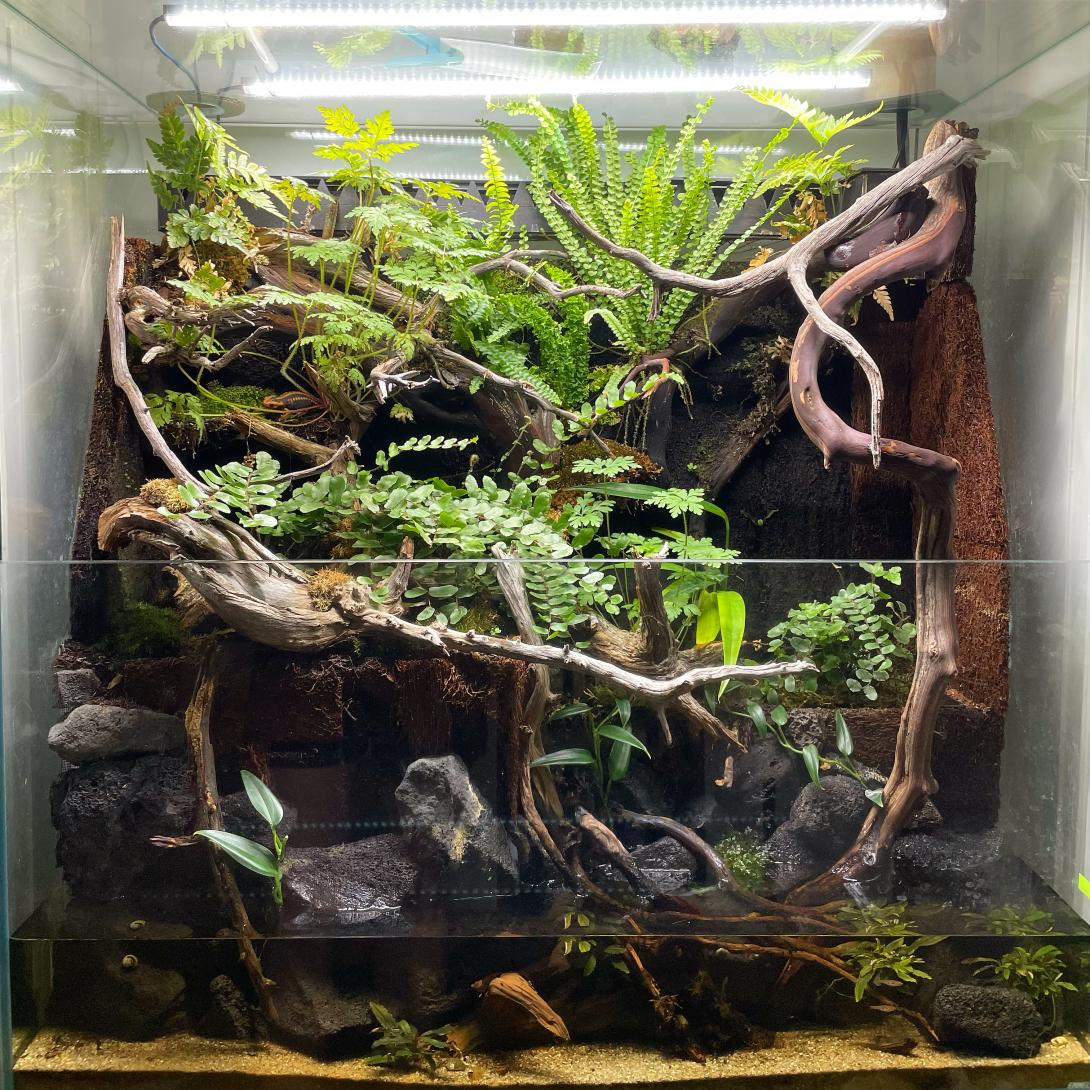 Dennis
Laufer
Maintenance routine
Waterchange once a week or once in two weeks. Trimming plants maybe once in three month.
Description
Paludarium was manufactured by "Aquarienbau Emmel" to fit perfect in an old doorway. The pump is located on the right side under the plant. You can lift up the plant which is in small box to work on the pump. Water is pumped up to flow over the Xaxim in the back of the paludarium to get the moss wet. Every 6 hours some water is pumped up.
The newt species is Tylototriton shanjing from china. There are four newts inside.