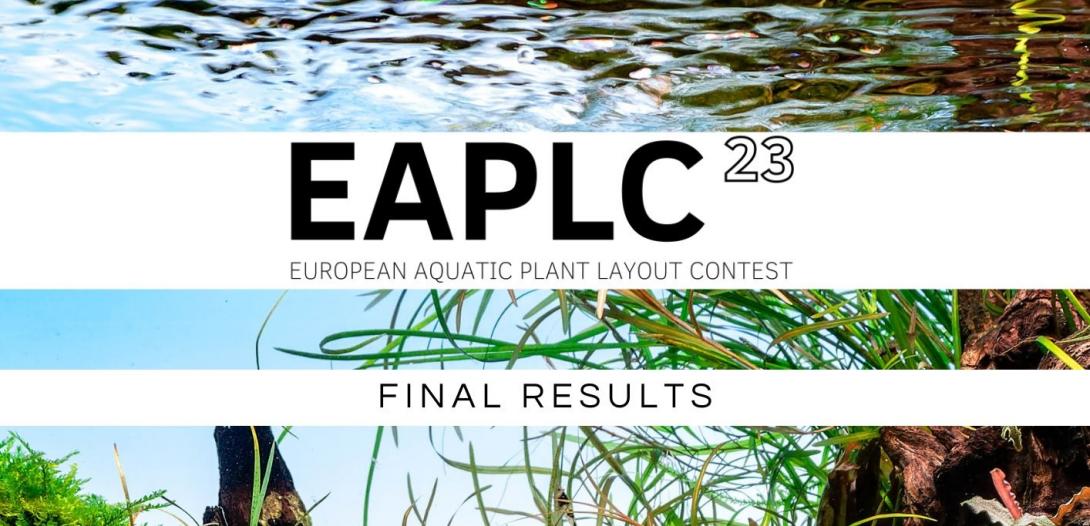 EAPLC 2023: Celebrating a Decade of Aquascaping Excellence
We are thrilled to announce the much-anticipated results of the European Aquatic Plant Layout Contest (EAPLC) 2023. This year is not just any year; it marks a remarkable milestone in our journey—the 10th anniversary of the contest!
A decade ago, we embarked on a mission to create a platform where aquascapers across Europe could showcase their passion, creativity, and dedication to the art of aquascaping. Since then, the EAPLC has grown into an annual celebration, bringing together an ever-expanding community of nature enthusiasts.
The level of artistry and innovation displayed in this year's contest has been nothing short of breathtaking. We've seen entrants push the boundaries of design, demonstrating that aquascaping is not just a hobby but a form of living art.
Without further ado, we congratulate all the participants who have poured their hearts into their aquatic masterpieces. Your efforts have paid off, and it's time to reveal who has enchanted the judges and the community alike.

Klick the links below for EAPLC 2023 rankings:
- Wabikusa Category

These aquascapes are more than just underwater landscapes; they are vibrant ecosystems and stories told through flora and water.
A heartfelt thank you to our esteemed judges: Dave Chow, Dennis Wong, George Farmer, Hiep Hong, Juan Puchades, Jurijs Jutjajevs, Philip Chevoleau, Ralf Gerlach, Viktor Lantos, Yago Alonso, the Organisation team: Jörg Buhlmann, Jurijs Jutjajevs, Markus Piribauer, our generous sponsors, and most importantly, to every participant who has been a part of this extraordinary decade-long journey.
To celebrate the 10th anniversary, we will be shipping a special anniversary trophy to all top10 contestants as well as feature this year's most innovative layouts on our social media channels.
Please use #EAPLC2023 when sharing your results
Stay tuned for the upcoming behind-the-scenes looks, interviews with top contestants, and insights into the creation of winning aquascapes.
Let's dive into another decade of aquascaping adventures together!
EAPLC Team